About Rose
Hi, I'm Rose Dippnall and my passion is Creative Piano Teaching. My mission is to ensure that:
Students of any age will develop the necessary skills to become creative, comprehensive, tech-savvy, independent pianists who can enjoy making music for a lifetime.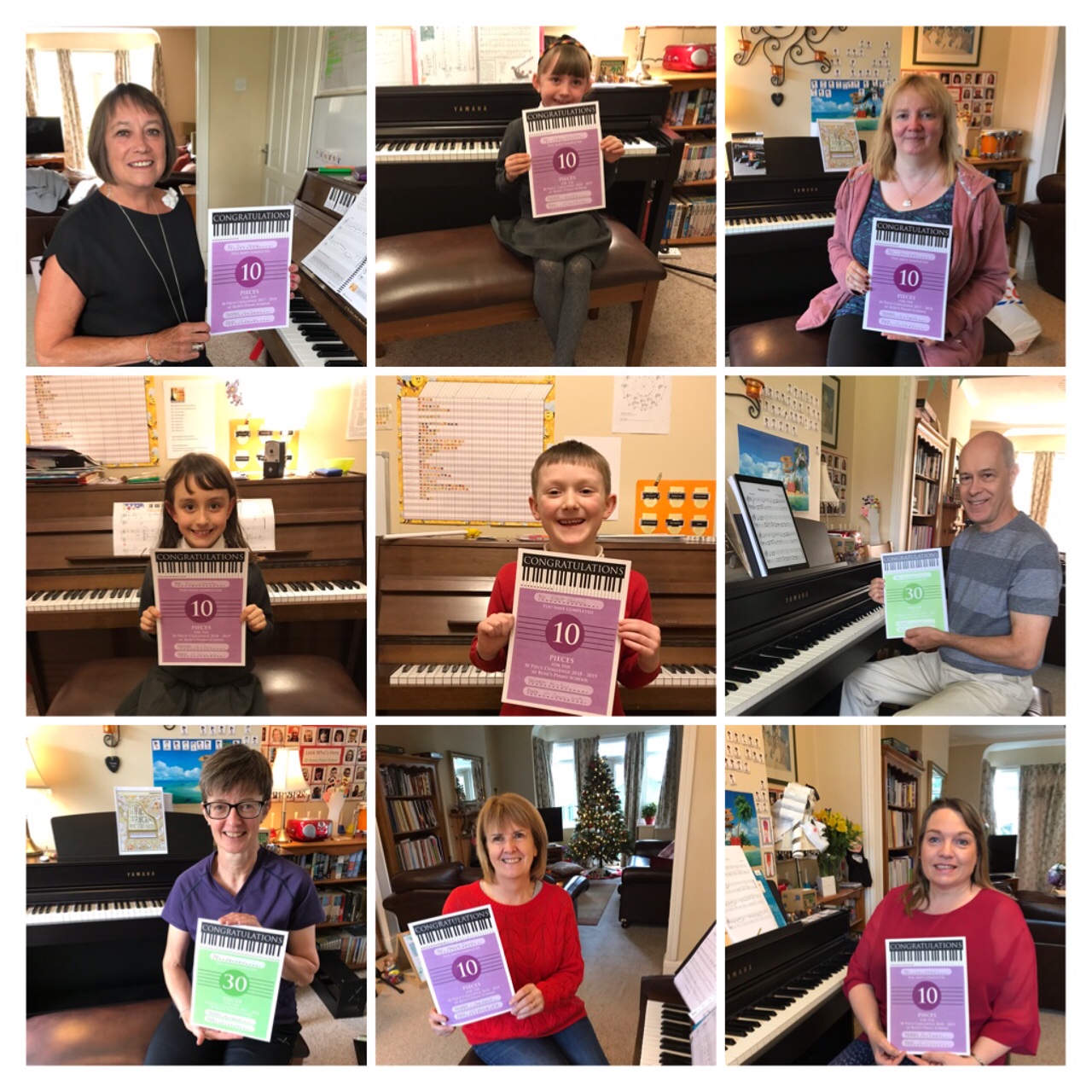 I am drawn to discovering innovative teaching methods and successful practice strategies to encourage my students to have a lifelong love of music.
I've been playing since I was 8 and have been a piano teacher for more than 20 years. I have a BA in Music Performance, PGCE and Grade 8 ABRSM (Associated Board of the Royal Schools of Music) I am a fully qualified Primary Teacher and was head of Music at my school for several years before setting up my own Piano School in 2005.
My varied and extensive teaching career has informed my teaching style hugely and I am able to teach very effectively both in person and online. I offer one to one tuition and once termly group classes to ensure my students receive in depth tuition at their specific level, at the same time as gaining vital performance experience and having lots of fun too. My Piano School also hosts regular Concerts each year at a great venue with a top quality Grand Piano to perform on. My aim is to instil a love of music making and a desire in all my students to share their music with others.
I pride myself on finding music that keeps my students having fun and wanting to learn and ensure that you get a holistic musical education and an understanding of how music works. I love teaching adults as well as children and teenagers and I'm happy to work on music that YOU want to learn (as long as the basics are there, of course!). I believe strongly that sight reading, chord reading, improvising, rhythm and a good ear are vital for playing the piano and I work hard to build up all these skills in my students.
---
Lessons are available both in person, at my Piano School in Ramsbottom, and Online using Zoom. If you want to experience an enjoyable, in-depth understanding of music from an experienced, professional and dedicated teacher, please get in touch.


A little more about Rose
When I'm not teaching or playing piano I have varied interests. I love to spend my time enjoying the Lancashire countryside with my family and going for runs with my daughter (who is also a great little pianist).
I love eating out and top-notch coffee. I love singing in my local community choir, going to my son's gigs (he is a talented guitarist) and trying, and failing, to understand computer coding which is my other son's area of expertise.